Find Venues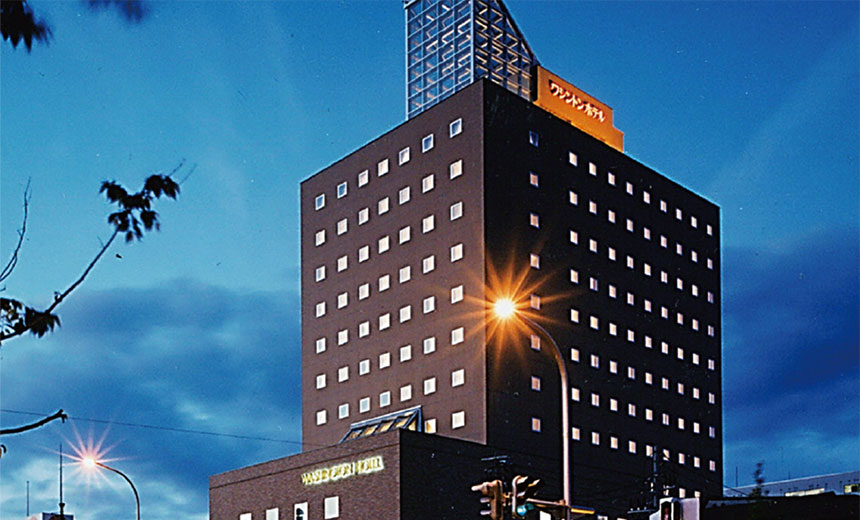 Access
Approximately 3 minutes by taxi or 15 minutes on foot from JR Aomori Station
Approximately 15 minutes by taxi from Shin-Aomori Station
Approximately 30 minutes by taxi from Aomori Airport
Approximately 15 minutes by car from the Aomori Chuo Interchange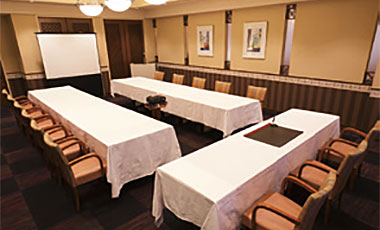 The enormous "Nebuta‶ located in the atrium of the first floor lobby is both dynamic and stunning: an art hotel where the traditional culture of Aomori can be felt at every turn. We have many rooms, recently increasing our number of remodeled twin-sized rooms. Whether you are in on business, leisure, or for any other situation, our hotel is the ideal choice. Additionally, in spring 2020 our banquet hall will be remodeled into conference rooms of various sizes. They provide the perfect space for meetings, workshops, and any other events or celebrations.
| Guest Capacity | Number of Rooms | Standard Semi-double Rooms | Standard Double Rooms | Queen Rooms | Twin Rooms | Four Bedded Rooms |
| --- | --- | --- | --- | --- | --- | --- |
| 448 | 221 | 39 | 83 | 5 | 82 | 2 |
Support for convention organizers
Information for Convention Organizers

Reservations of confrence rooms are accepted until two days before the date of use.
Times Available for Use

9:00am-9:00pm (consultation required for use outside these hours)
How to Apply

phone, fax, or e-mail
Closures

Conference rooms are closed for the end-of-year period. Accommodation is available throughout the year.
Internet

Available (Wi-Fi complete)
Conference room name
Area(m²)
Capacity by Seating Arrangement
Cost per hour (including tax)
Notes
School Arrangement
Theater Arrangement
Square Arrangement
Conference Room Kogyoku I
38m²
24
20
20
12,000 yen
Conference Room Kogyoku I can be connected with Conference Room Kogyoku II in the event that additional space is requested.
Conference Room KogyokuⅡ
38m²
24
20
20
12,000 yen
Conference Rooms KogyokuⅠand Kogyoku Ⅱ(Joined)
76m²
48
40
40
24,000 yen
-
Conference Room MutsuⅠ
83m²
48
50
50
24,000 yen
Conference Room Mutsu I can be connected with Conference Room Mutsu II in the event that additional space is requested.
Conference Room Mutsu Ⅱ
83m²
48
50
50
24,000 yen
Conference Rooms MutsuⅠ and Mutsu Ⅱ(Joined)
166m²
108
100
100
42,000 yen
-
Conference Room Kinsei
42m²
-
-
16
12,000 yen
-
Conference Room Orin
37m²
-
-
12
12,000 yen
-
Additional Facilities
Japanese restaurant "Nagomi‶

Buffet-style restaurant "Aomori Bold Kitchen‶

Equipment
Additional Charge Required : projector, DVD player, TV monitor, projector screen

Free : microphone
Equipment for Persons with Physical Disabilities

elevator, multipurpose toilet, wheelchair
Parking Lot

72 cars/4 large-sized buses
Parking Fees

Staying Guests: regular car 700 yen per night

/large-sized bus 3,000 yen per night