Introduction of support systems
Home > Introduction of support systems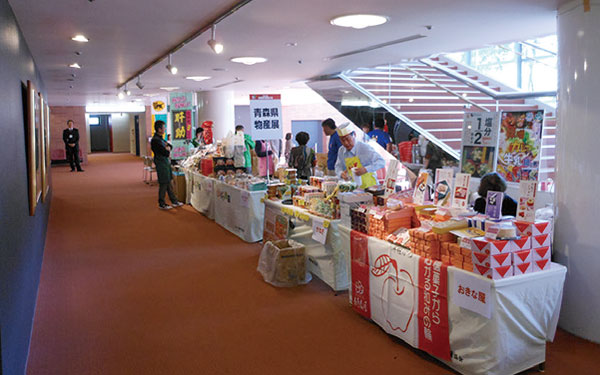 We will support all aspects of convention hosting and other events, including planning, development and coordination. We will provide support from the preparation stage all the way to post_convention. If you have questions, please don't hesitate to contact us.
Introduction of venues
Please advise us about the type of convention you are planning to host.
We will introduce venues which suit your needs.
Support for convention planning
We will support planning, development and coordination unique to Aomori so that you can host a better convention.
Support 2

Preparation stage
Application for grants and subsidies
Grants from Aomori Prefecture and Aomori City are available. Please refer to page 43 for details.
PR of information regarding conventions
We will upload information regarding conventions in the "Aomori City Guide", a website of the Aomori Tourism and Convention Association (a Public Interest Incorporated Association). In addition, we will assist with PR activities by approaching media such as TV and newspapers.
Introduction of tourism information
We will introduce sightseeing courses to enable you to enjoy Aomori City's attractions to the fullest.
Introduction of related business operators
We will introduce related business operators such as printing companies, temporary employment agencies and event companies so that you can smoothly operate your convention.
Introduction of accommodation
We will introduce accommodations where you can stay with comfort, such as Japanese style ryokan and business hotels. We can also introduce accommodations located outside Aomori City.
Support 3

The day of the convention
Providing brochures for sightseeing
Free of charge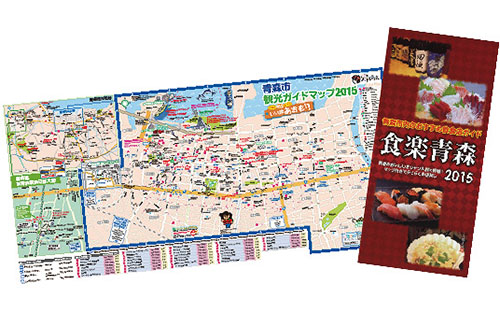 We will provide brochures useful for seeing the sights of Aomori City with information including a sightseeing map and a restaurant guide.
Putting up welcome boards
Free of charge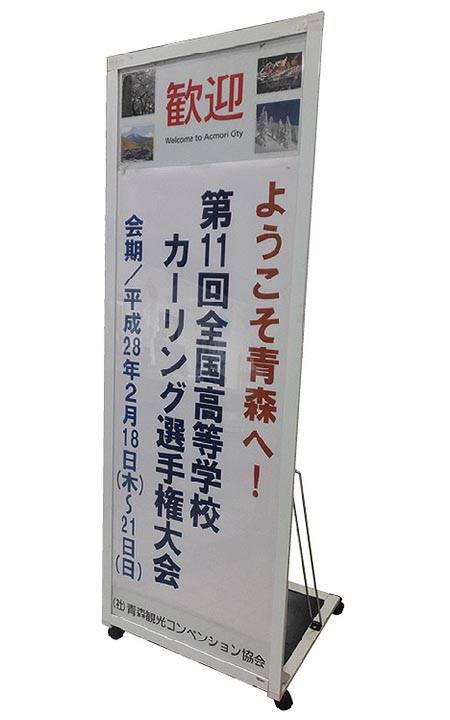 If more than 100 participants per day are expected from outside the prefecture, a welcome board (standing type) for the convention can be put up in three loca - tions: JR Aomori Station, JR Shin-Aomori Station and Aomori Airport.
Putting up welcome posters for the convention
Free of charge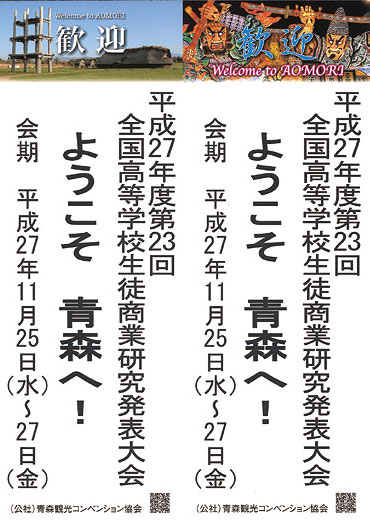 If more than 100 participants per day are expected from outside the prefecture, welcome posters (size will be B4 cut in half vertically) can be put up in approximately 100 locations around Aomori Station, mainly in the shopping district.
Providing convention bags
Charges apply
*We offer paid services for making stickers with the convention title to be attached to the bags. We also will put convention materials into the bags.
Bags for the convention
100 yen/bag (including tax)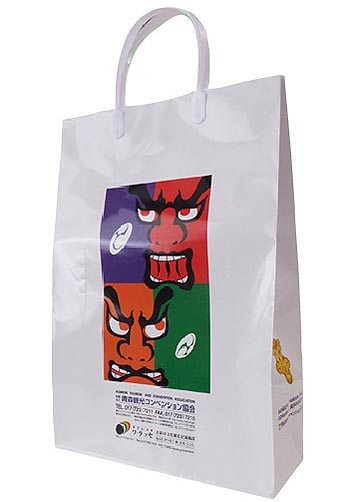 A size-B4 handheld bag with a gusset fit for carrying meeting materials and proceedings
Plastic bags
50 yen/bag (including tax)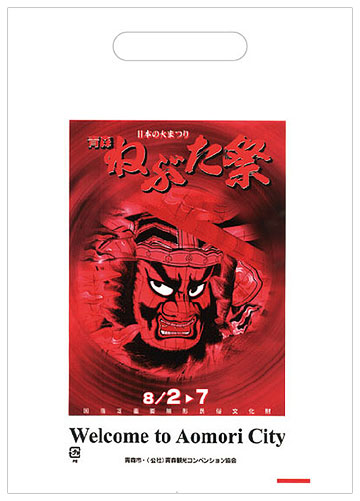 A size-A4 plastic bag fit for multiple purposes, such as keeping materials separate and carrying brochures.
Rental service for various items
Free of charge
We offer rental services for various items for meetings and events
(please inquire for more details, including how many units are available).
Items for managing personnel and cars: simple transceivers, loudspeakers and guiding rods
Items for participants and staff: ribbons (with a rose emblem) and name holders
Rental DVDs: a DVD showing Aomori's tourist sites, and a DVD of the Nebuta festival
Other: Nebuta costumes (charges apply for cleaning: 2,000 yen per costume)
【Inquiries】 Aomori Tourism and Convention Association (a Public Interest Incorporated Association)
Address

2F, Aomori Passenger Ship Terminal Bldg., 4-1, Yanakawa 1-chome, Aomori-shi 038-0012
Phone

017-723-7211
Fax

017-723-7215
Web

http://www.atca.info/


Homepage of Aomori Tourism and Convention Association (a Public Interest Incorporated Association)