Why Aomori ?
Reasons to choose Aomori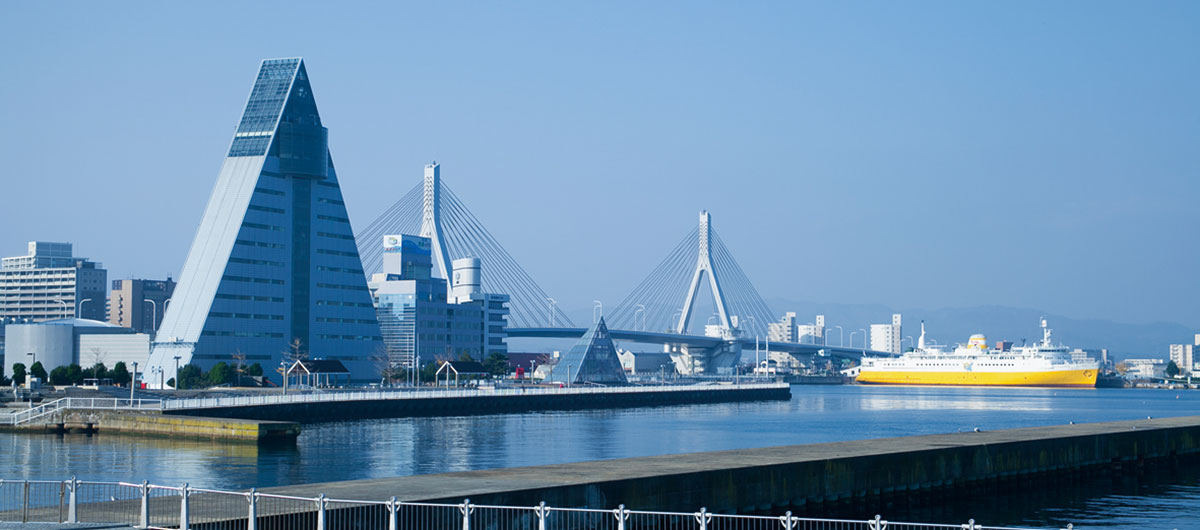 Excellent accessibility

within Japan and from overseas
There are direct flights from Incheon Airport (Seoul), a leading hub airport in Asia, to Aomori by Korean Airways, which allows easy access from Asia and around the world, including Europe and America.
In addition to air routes between major cities such as Tokyo, Osaka and Sapporo, traffic networks including Shinkansen, expressways and ferries have been developed, offering excellent accessibility within Japan and from overseas.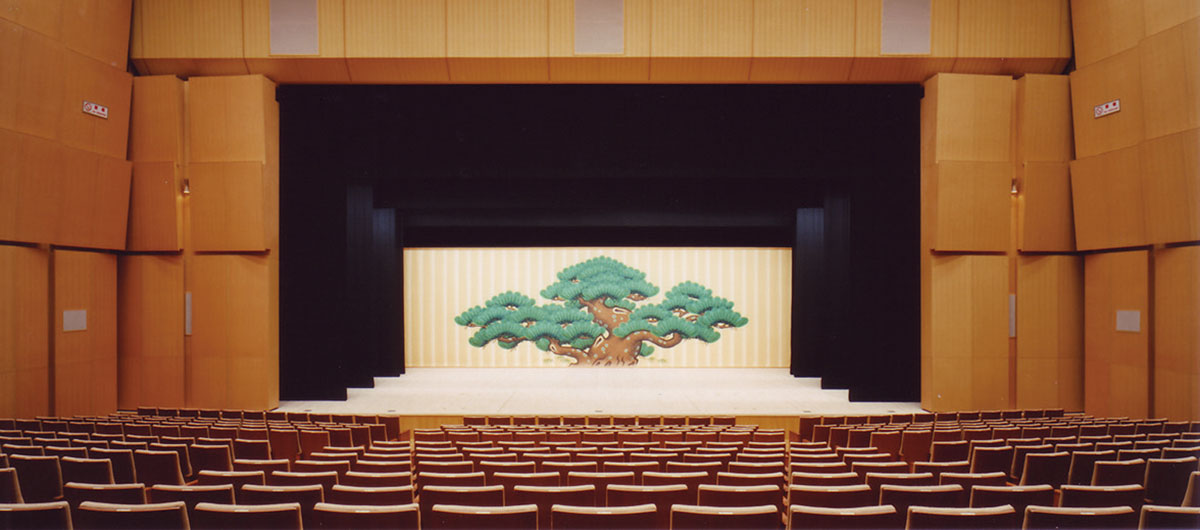 Conference facilities

and


accommodation

A wide range of facilities are available to accommodate conferences and events of any size. There are a variety of accommodations; luxurious Japanese-style inns and hotels as well as reasonably priced business hotels. You can find facilities which suit your purpose both in the city centre and the surrounding areas.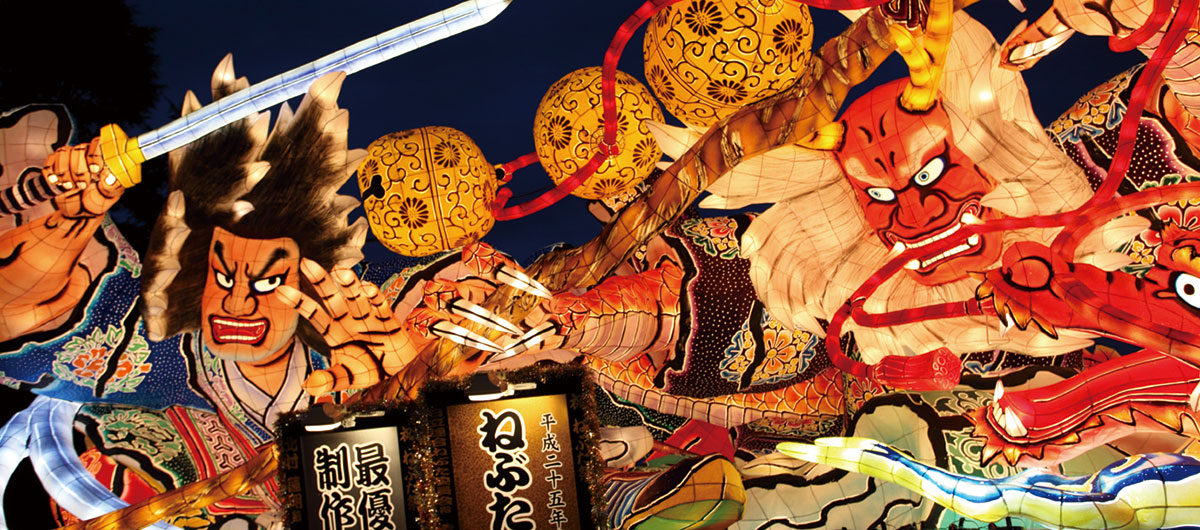 Aomori is known for the exciting and magnificent


Aomori Nebuta Festival

In the weeks leading up to to the Nebuta Festival itself (August 2nd to 7th), Nebuta-related events take place all over the city. The festival atmosphere is full of excitement as the Nebuta floats are paraded through the city, accompanied by the unique Hayashi music. Even if you miss the festival period, you can view the Nebuta floats displayed at the Wa Rasse Museum throughout the year.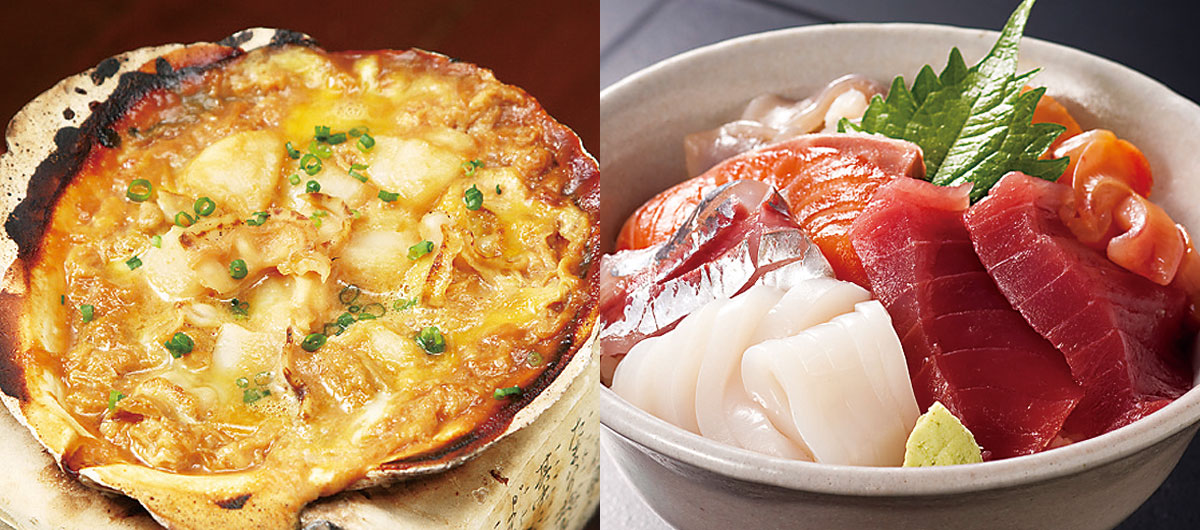 Delicacies

brought from the sea and the mountains
The finest seafood and sushi are abundant in Aomori, which is surrounded by four seas ― the sea of Japan, Pacific Ocean, Mutsu Bay and the Tsugaru Strait. Aomori is also blessed with various local products, grown in rich natural environments including the Hakkoda Mountains, as well as local cuisine.
In addition, Aomori's apples, which boast the highest harvest volume and the best taste in Japan, are juicy and delicious when you eat them fresh. There are also plenty of apple-related processed products ideal for souvenirs.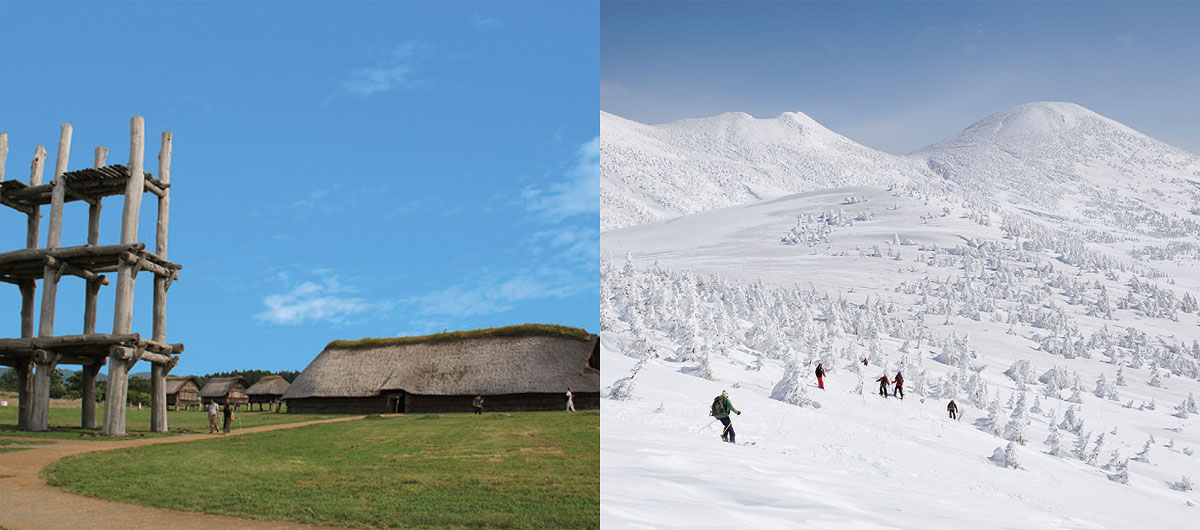 A wide variety of


tourist attractions

There is a wide variety of tourist attractions near Aomori, such as the natural splendour of the Hakkoda Mountains and Mutsu Bay, the Sannai-Maruyama site from the Jomon Period, and the hot springs which are well-known across Japan. The Hakkoda Mountains, for example, are popular for casual trekking (which does not require professional equipment), as well as for the magnificent colours which appear in autumn. The mountains are very popular among skiers across the globe, with the high-quality powder snow and "snow monsters" (created by soft rime that forms on trees) of the slopes unparalleled worldwide. You can also enjoy sightseeing in the surrounding areas, with various tourist attractions using Aomori city as a base.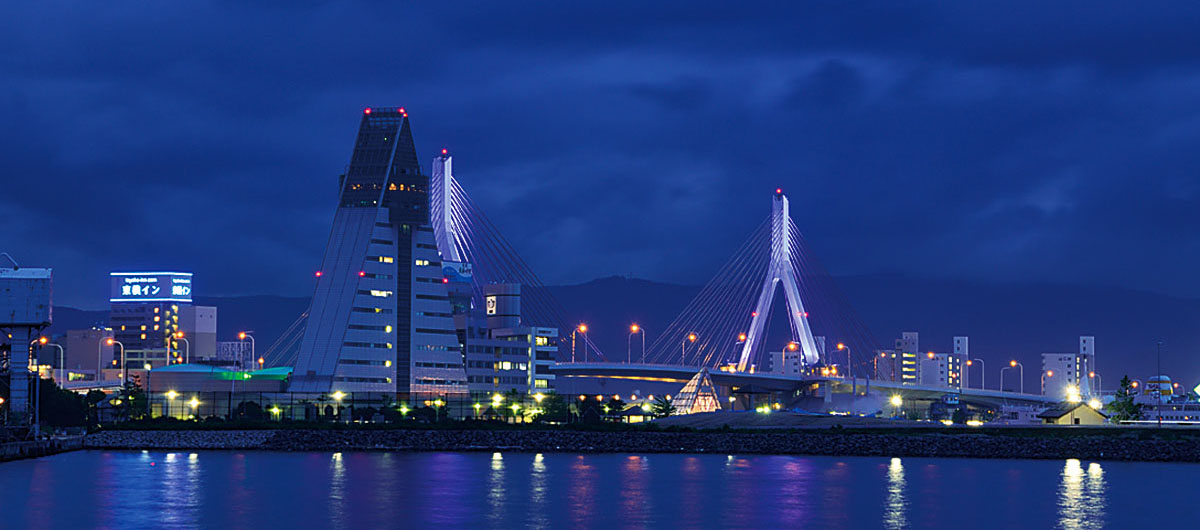 International Tourism Conference City
In July 2015, Aomori was certified by the Japanese Government's Tourism Agency as an international tourism conference city, as a result of its capacity to provide suitable facilities and services to facilitate international conferences. We promise to facilitate pleasant MICE events.