Around Asamushi
Enjoy majestic scenery and hot springs to your heart's content: Asamushi Hot Spring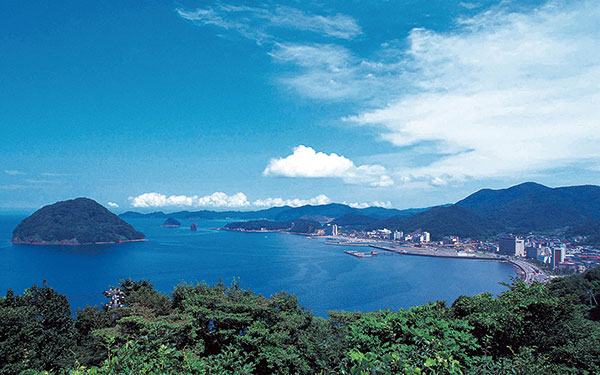 This hot spring was discovered around 1,200 years ago, during the Heian Period. It is one of the most historical hot springs in Japan, loved by many famous writers and artists including Shiko Munakata. It faces the calm ocean of Mutsu Bay, with woodland scenery in the background, allowing visitors to enjoy soaking in the hot spring while appreciating the majestic view.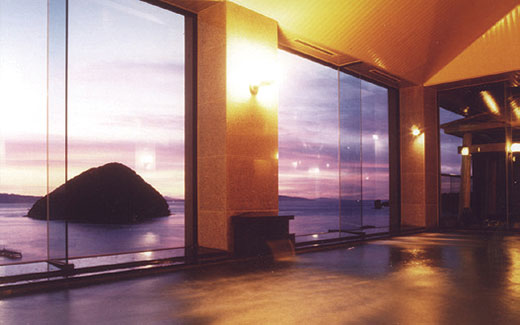 The Asamushi area is full of character with plenty of attractions, including Asamushi Hotaru Lake where you can watch fireflies, Asamushi Aquarium which hosts dynamic dolphin shows, and a large 700-year-old Japanese red pine tree, officially recognized as the second largest tree in Japan.
Asamushi Onsen "Roadside Rest Area"

Yusa Asamushi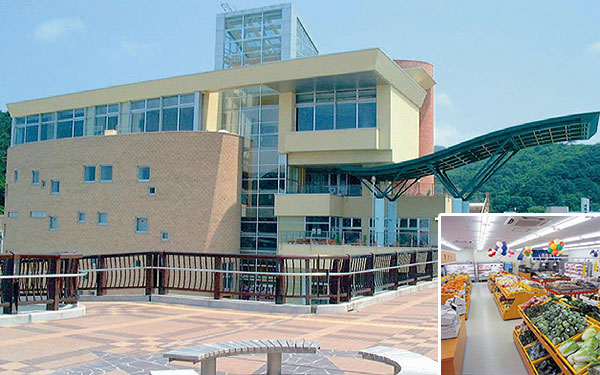 This is a "roadside rest area" where visitors can enjoy a soak in the hot spring while watching the sun setting over Mutsu Bay. Its "Yusa Market" sells fresh seafood and vegetables directly from local producers, as well as locally-made processed goods and craftwork. There are also grilled squid and scallops on sale, offering visitors a taste of Mutsu Bay.