Excursions (short trips)
Half-day or whole-day walking tours of popular sightseeing spots
Tour to enjoy modern Aomori and the seasonal delicacies from Mutsu Bay
Transport : Walking
Aomori City / Half-day course
1.

AUGA fresh food market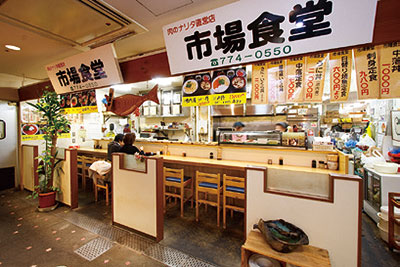 This market is in the basement of a commercial facility in the city, selling fresh fish and dried foods. There are also restaurants where visitors can enjoy fresh seafood while listening to live shamisen (Japanese stringed instrument) performances.
2.

Uto Shinto shrine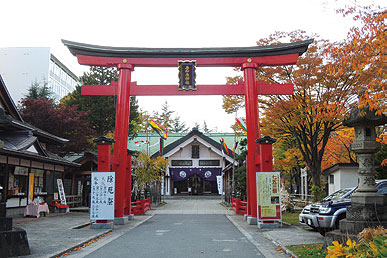 This shrine is said to be the origin of Aomori City. Visitors can enjoy drawing fortune-telling paper slips called "omikuji" within the shrine's area.
3.

Aomori Love Bridge and The Red String Monument "The Destined Pair"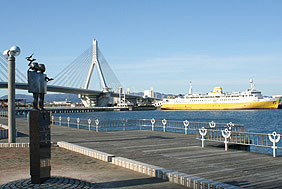 This is a promenade over the ocean, s tretching from Hakkodamaru to Aoiumi Park. There is a monument called the "Red String Monument, "The Destined Pair", symbolizing the bond between Aomori City and Hakodate City.
4.

Aomori Scallop Hut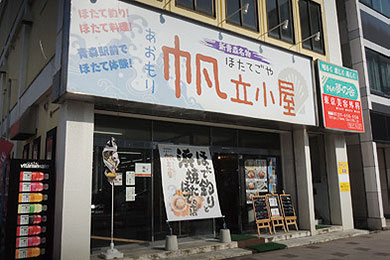 This restaurant opened in front of Aomori Station in 2013. Visitors can enjoy catching as many scallops as they can within the specified time and eating them grilled. The restaurant also serves a wide array of dishes including seafood, donburi (rice bowls) and sashimi meal